Indian-Americans ballyhoo Kamala Harris' Selection for VP!!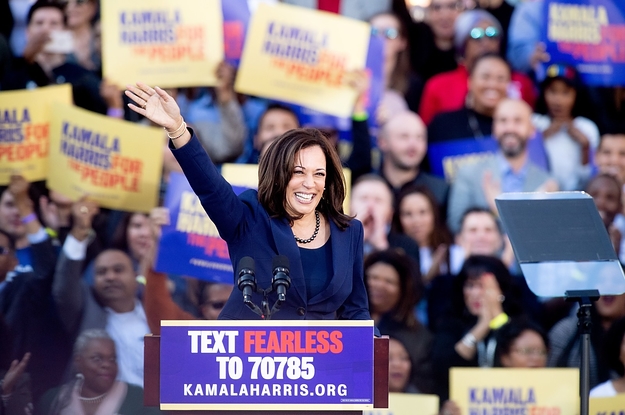 Joe Biden names Indian American Kamala Devi Harris as his running mate, the current US Senator from California. Harris, whose father is an African from Jamaica and mother an Indian, made all Indians and people with colour cheer and lauded her after such a big announcement.
Joe, picking Kamala as his running mate, has recognised the crucial role played by Black voters that could help him defeat President Donald Trump in the US presidential election In November, 2020. Biden made history by selecting her as the first Indian-origin, Black woman to compete on a major party's presidential ticket. To bring "the country back on track" they surely do make a fantastic pair to beat Trump, or so they say. If elected Kamala Harris would be the first-ever woman to be the vice president of the US and the first-ever Indian-American and African vice president of the country.
To understand what this announcement means to this community, we need to know about the role of her Indian identity. Harris' rise as the daughter of immigrants serves a powerful counter-narrative to President Donald Trump's rhetoric policies. Her mother taught her to share In the pride about her Indian heritage and culture. One of the most influential people in her life, after her mother, would be her grandfather, an Indian freedom fighter. "India is the oldest democracy in the world, so that is a part of my background, and without any question has had a great deal of influence on what I do today and who I am", says Kamala when asked about the importance of her Indian culture and heritage. It is such a proud moment for a community to see someone of them at such a platform representing them as a whole, being a minority in such a big country. "Feeling seen for the first time". It is a joy about individual accomplishments which definitely travels across the world!